Send A Kid To Camp

Send A Kid To Camp enables children ages 5-17 living in difficult circumstances from Chatham, Durham, Orange, and Wake Counties to attend summer camp! These children may be disabled, living in foster care, or from a family unable to afford camp.
YOU can give these children a summer experience to remember by making a gift or getting involved. Since the program's inception in 1984 over 8,000 children from across the Triangle region have benefited from Send A Kid To Camp.
How it works
Triangle Community Foundation partners with local camps to provide scholarships to children through Send A Kid To Camp. Children are then selected to participate by our camp partners. Triangle Community Foundation reaches out to donors like you to help send a kid to camp. Your gift can support children across the Triangle or you can sponsor kids in a certain county. Sponsor a camper today!
Learn about our 2014 camp partners and hear the stories of our campers.
Thank you to our Send A Kid To Camp Sponsors: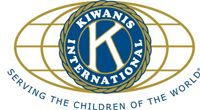 Kiwanis Club of Raleigh